Dear reader,
Welcome to the new edition of Publyon's EU Energy and Climate Policy Update. In this bi-weekly update, Publyon provides you with the latest insights on the 'Fit for 55' negotiations as well as updates on the energy transition, the energy crisis and the EU's response, including other relevant news on the EU's climate and emissions reduction policies.
Von der Leyen addressing the State of the Union: industry in the spotlight
In her State of the Union Address, President of the European Commission Ursula von der Leyen unveiled the Commission's accomplishments over the past year and outlined its forthcoming plans. This address marked the final one preceding the European elections scheduled for June 2024.
While it is still unsure whether President von der Leyen will run for a second mandate, this year State of the Union speech could be seen as a 'sales pitch' highlighting the European Commission's achievements of the past five years and claiming that her College of Commissioners has delivered 90% of the proposals outlined in 2019
The address commenced with President von der Leyen's anticipation of the upcoming European elections, which offered an opportunity to reflect on the Commission's achievements during the past five years. These achievements spanned various domains, including climate action, digital policy, gender equality, and geopolitics. Read more about the key policy highlights here.
SOTEU hints at the priorities for the next term
If the green transition has been the star of previous addresses, yesterday marked a significant turning point as industrial and competition policies took over the stage. From now on, the focus of the EU should be supporting businesses and organisation in the green transition and ensuring that they retain their competitiveness. The increased focus on industrial policy is driven by heightened competition from non-EU countries, including the United States (with its Inflation Reduction Act) and, notably, China (with its dominance on raw materials).
Few new initiatives will be presented next year to support businesses. Some examples? The Commission will propose initiatives on 2040 EU's climate targets, on water resistance and a European Wind Power package to help alleviate challenges of the EU's wind industry (fast-track permitting and improve the auction systems). Furthermore, it will launch a European Ports Alliance together with an action plan on anti-drug trafficking.
The industrial focus was welcomed by the EPP and its leader Manfred Weber, who shares the same political group with von der Leyen and is a potential rival for the top job in the next Commission. In view of the European elections, the EPP groups has been vocal in calling for a shift in priorities towards a more business-friendly EU legislation. Some examples? The campaigns against the Nature Restauration Law and the Air Quality Directives.
While this Commission's legacy would be the European Green Deal, the next one will need to find a balance between reaching the climate targets and helping the European industries in achieving the green transition: less obligations and more support.
What's next? 
Looking ahead, the European Commission will present its Work Program for 2024 in October, outlining its priorities for the final year of its mandate. Early in 2024, the election campaign will commence as political groups unveil their plans for the upcoming years.
Political priorities for the next mandate are already under discussion and will gain more momentum next year. The future of EU policy is open to influence, presenting an opportunity to engage in EU decision-making and ensure your organisation's voice is heard. If you want to learn more, stay tuned for updates or contact us.
Parliament passes targets on renewable energy, sustainable aviation fuels and critical raw materials
The European Parliament granted its final approval for legally binding targets aimed at accelerating the expansion of renewable energy. This initiative is at the core of Europe's strategies to combat climate change and transition away from fossil fuels.
The approved Directive significantly elevates the European Union's renewable energy objectives, necessitating that 42.5% of the EU's energy comes from renewable sources by 2030. Besides, it introduces renewable energy targets for buildings and aims to expedite the permitting processes for wind and solar projects by creating dedicated "acceleration areas" for renewable energy projects.
MEPs also gave the green light for ReFuelEU Aviation to  increase the uptake of sustainable fuels, such as advanced biofuels or hydrogen, in the aviation sector. Once the Council of the EU has also approved these legislative texts, the new rules will enter into force and become law.
Finally, only six months after the publication of the proposal, the European Parliament voted on its position on the Critical Raw Materials Act. Following this vote, the Trilogue negotiations will start, aiming to reach a final agreement by the end of the year. MEPs and Member States refrained from make substantial amendments to the Commission's proposal, meaning that tension points during Trilogue meetings will be limited.
E-fuels should be allowed after 2035
German transport Minister Volker Wissing (FDP/Renew) stated during an e-fuel conference that cars with combustion engines running on e-fuels should be allowed after 2035.
However, the EU has approved the legislation updating carbon dioxide standards for cars to zero by 2035, with an exception for vehicles running exclusively on carbon neutral fuels. Wissing plead for this exception as he argued that the EU should allow carbon neutral technologies other than electric cars.
Controversy within the European Commission arises when talking about e-fuels, indicating that 70% reduction of carbon dioxide emissions is far better than no reductions. While the allowance of new vehicles with combustion engines after 2035 is a subject of debate, Wissing has consistently argued for the necessity of e-fuels in decarbonising existing cars.
EU falters over scaling up its key emission reduction target
The EU is facing uncertainty about its plan to strengthen the 2030 greenhouse gas reduction target prior to the UN climate summit. At COP27 last year, the EU indicated its willingness to revise its climate action plan, increasing the target from 55%to 57% below 1990 levels. Nevertheless, in a draft for COP28 in Dubai this increase is missing.
The decision is not final yet, with a potential agreement at the meeting of environment ministers in October. Many would be disappointed, as a higher target could pressure major emitters to set more ambitious goals. Climate organisations are urging for a 65% decrease, citing the REPowerEU strategy.
The draft also indicates that the EU is looking to update their nationally determined contribution (NDC). The EU is moreover expected to call for a fossil fuel phaseout at COP28, however discussions are still ongoing whether to refer to "unabated" fossil fuels. Finally, the specifics of the EU's global renewable energy and energy efficiency targets are yet to be determined.
France's energy minister expresses confidence in EU electricity market reform
France's energy transition minister, Agnès Pannier-Runacher, expressed confidence that France's requirements for the EU electricity market reform will be met. The reform aims to counter the sharp rise in electricity prices caused by the Ukraine crisis. The Commission's proposal allows renewable and nuclear plants to benefit from guaranteed sales prices through contracts for difference (CfDs).
France had also suggested using CfDs to finance nuclear reactor refurbishments, but the proposal faced opposition of some Member States during negotiations. Pannier-Runacher emphasised the need for a comprehensive toolkit, including caps, regulation, and market offers, to effectively reduce electricity prices. Negotiations will continue in mid-October, with ongoing disagreements over the use of CfDs. The reform seeks to ensure fair competition while addressing energy price concerns.
Vestager prioritises renewables over nuclear for EU investment bank leadership
Margrethe Vestager, as a candidate for the European Investment Bank (EIB) presidency, emphasised her support for renewable energy sources like wind, solar, and hydrogen while neglecting to mention nuclear energy. Vestager, who left her role as Commissioner for Competition, aims to lead the EIB in its transition to becoming a "climate bank" focused on renewables.
Her stance contrasts with France's preference for a candidate supportive of nuclear power, as stated by President Macron. While France appears inclined to support Spain's Deputy Prime Minister Nadia Calviño for the EIB role, Vestager advocates for internal reforms, increased risk-taking, and closer alignment with other EU institutions to accelerate the bank's activities. Finance ministers will make the final decision on the EIB presidency by year-end.
What's next?
On 6 October, the EU leaders will convene for an informal European Council meeting, where the competitiveness of EU businesses will be one of the main topics.
In October, the European Commission is expected to publish its Work Programme for 2024.
Belgian elections 2024: how can businesses prepare?
The countdown has officially started in Belgium: elections are on their way. On 9 June, Belgians will cast their ballot to choose their regional, federal, and European representatives. Elections are not just an important occasion for citizens to voice their concerns and ambitions for the country's future, they are crucial for businesses too. Businesses are equally (if not more) impacted by national and regional political landscapes and changes in legislation. How can businesses prepare?
READ ARTICLE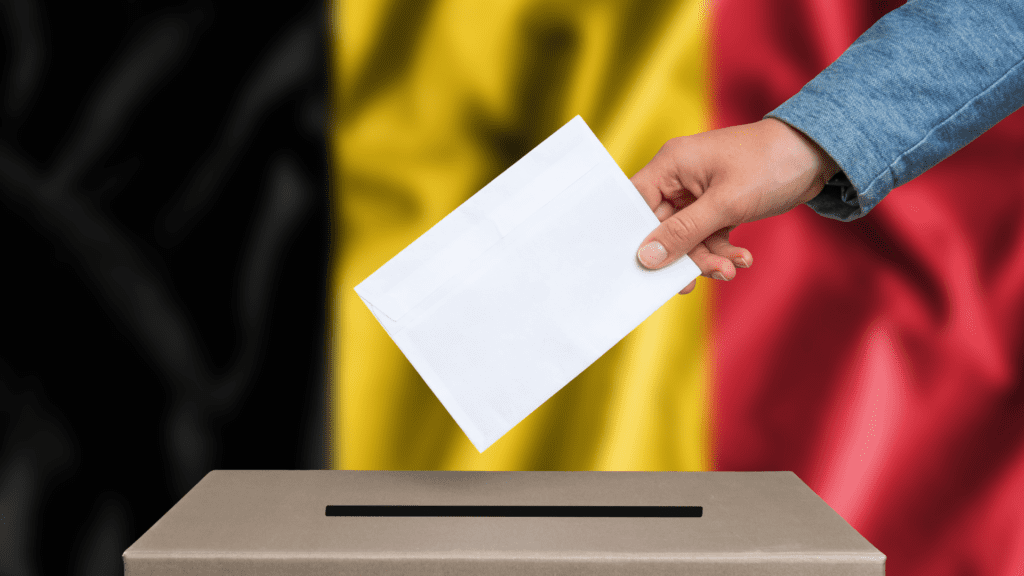 Where can you run into our team?
On 19 September, you can grab a drink with our transport colleagues Martijn and Irene at the ''Digital transformation of the automobile'' event organised by FIA Region I.
Later, on 21 September, you can meet with our energy expert Arnaud at the ''What role will storage play in Europe's future energy system'' event organised by EURACTIV.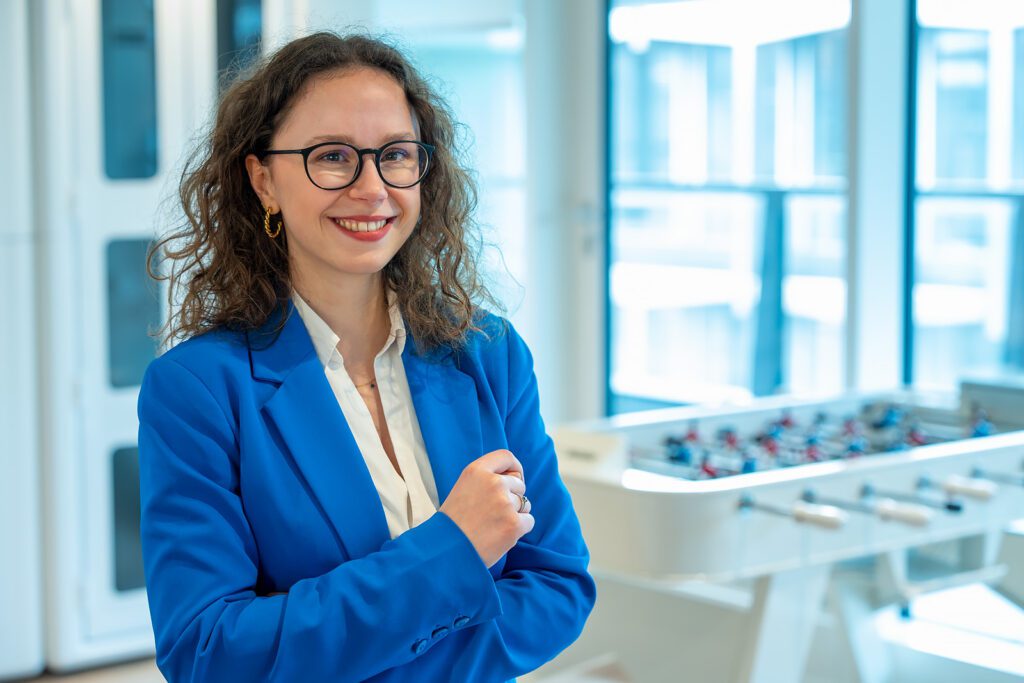 Sara Orcalli
Hi, my name is Sara and I am curating the Energy & Climate Policy Update to bring you the latest news on 'Fit for 55' as well as energy and climate insights. Do not hesitate to reach out should you have any questions or if you want to know how EU energy and climate policies might impact your business.
Contact