Dear reader,
Welcome back to Publyon's monthly Sustainability Newsletter. In this edition, you will get the latest updates on the Packaging and Packaging Waste Regulation. Secondly, you will discover the von der Leyen Commission's plans for the remaining months of its mandate, as the European Commission is planning to finalise numerous files under the European Green Deal in 2024. Additionally, it will also present a couple of new proposals early 2024. Find more details about it in the Spotlight section.
Moreover, this month, you will not only be our reader but also our interviewee! We would like to know which policy files you want to read about in the upcoming editions. Answer the poll here. 
Implementing the Green Deal, towards 2024 and beyond
The European Commission released its 2024 Work Program on 17 October, outlining its plans and priorities leading up to the European elections of June 2024. Since 2019, the Commission has put forward numerous initiatives under the European Green Deal, the ambitious strategy to make the continent climate-neutral by 2050.  
With the end of the von der Leyen Commission's term approaching, the European executive's primary focus for the coming months is to assist both the European Parliament and the Council of the European Union in reaching an agreement on a number of pending proposals "to keep the Union firmly on track towards climate neutrality."
The Commission will also introduce three new initiatives under the European Green Deal, while some anticipated proposals remain absent. 
Which Green Deal policies still need approval?
The European Commission strongly encourages the completion of at least 46 Green Deal proposals in 2024. These proposals address a wide range of topics, including:
Carbon removals
Industrial emissions
Energy efficiency in buildings
CO₂ emission standards for new heavy-duty vehicles
Plants developed using new genomic techniques
Sustainable use of plant protection products
Nature restoration
Ecodesign requirements for sustainable products
Waste and packaging
Waste shipments
Goods repair
What's new?
The Commission will introduce three new initiatives in 2024:
A wind power package to speed up the installation of wind turbines
A communication on the EU's 2040 climate goals to keep the EU on track for climate neutrality
A new initiative to strengthen water resilience
These initiatives will not be legally binding but will set the stage for the next Commission to follow up with more legally binding instruments.
Disappointment for some stakeholders
Several Green Deal policies expected to be finalized in late 2023 and early 2024 have been delayed, including the revision of the REACH chemicals regulation and the revision of food labeling. These may now be handed over to the next European executive.
European Parliament Committee Backs Stricter Packaging Rules
On 24 October, 2023, the European Parliament's Environment Committee (ENVI) approved a proposal to toughen rules on packaging and packaging waste. The report, drafted by Rapporteur MEP Frédérique Ries, was supported by 56 MEPs, opposed by 23, and abstained by 5. The vote revealed divisions within the EPP, S&D, and Renew Europe groups, with The Left and the Greens wholeheartedly supporting the proposal and the ID and ECR groups voting against it. The Parliament is scheduled to vote on ENVI's position on 21 November. Key takeaways from the vote include a ban on:
Single-use packaging for fruits and vegetables
Certain types of plastic packaging
Unnecessary packaging and excessive packaging
The proposal also aims to increase recycling rates and reduce the overall amount of packaging waste generated in the EU.
European Parliament Pushes for Stricter Packaging Rules
The European Parliament (EP) is advocating for ambitious measures to reduce packaging waste and promote a circular economy. Key proposals include:
Waste reduction targets for plastic packaging
Increased recycled content in packaging materials
Promotion of reuse and refilling systems
Ban on "forever chemicals" in food packaging
Enhanced recycling standards
Extended producer responsibility obligations to online service providers
Council's Preliminary Position
While acknowledging the PPWR's potential to reduce waste and foster a circular economy, the Council of the European Union has called for:
Specific reuse targets
More data on the environmental impacts of the proposed measures
The Council has also expressed concerns about food safety, hygiene, and potential restrictions on the single market. A policy debate is scheduled for December 18th in the Environment Council, with the Council expected to announce its official position in early 2024.
Next steps
Following the Council's position, joint negotiations (Trilogues) will take place between the Parliament, the Commission, and the Council to reach a unified position that will become final legislation.
Want to know more? Read our updated article on PPWR and its impact on businesses.
Eliza Druta
As a consultant at Publyon, Eliza provides clients with strategic advice that helps companies understand the implications of current and upcoming EU legislation and develop effective strategies to remain resilient and unlock new opportunities. Specifically, Eliza focuses on sustainability policies with a focus on circular economy.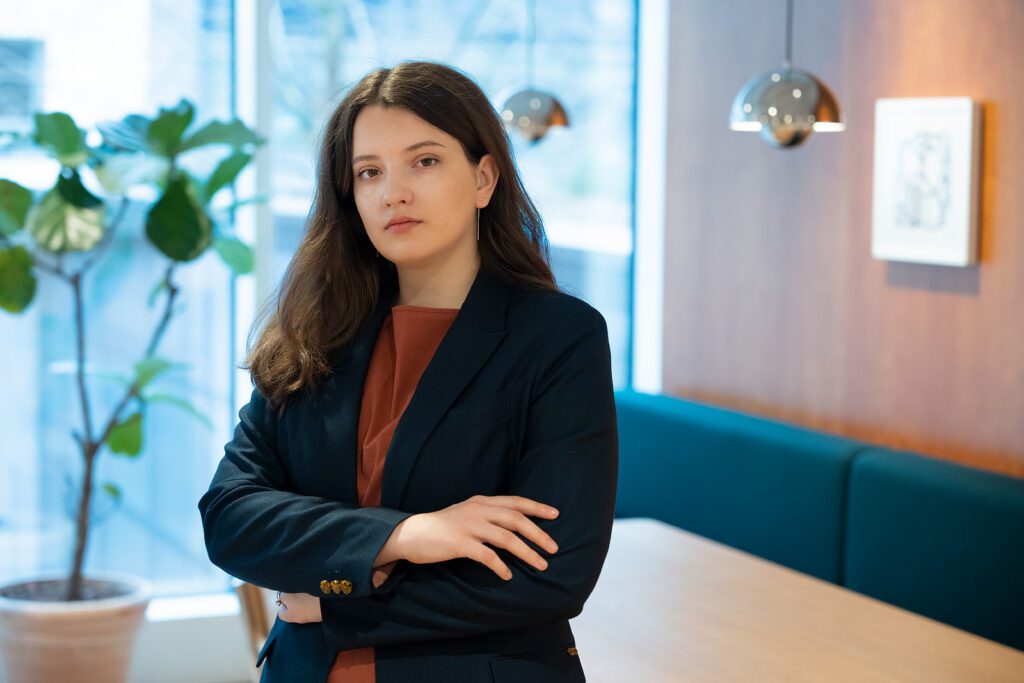 Who should keep an eye on the PPWR?
The forthcoming Packaging and Packaging Waste Regulation places businesses in beverage, takeaway food, and transport packaging and other sectors relying on single-use packaging at a pivotal crossroads. To preserve their license to operate, these businesses and their end-users must conduct comprehensive reviews of their packaging portfolios, potentially involving investments and supplier adjustments.
Why should companies keep an eye on the PPWR?
Although most requirements will take effect in 2030, a proactive approach to portfolio review, internal coordination, and strategic alignment is crucial to maintain a competitive edge in the evolving landscape of sustainable and circular packaging in the EU.
Given the diverse reusable packaging models, careful selection of logistics solutions tailored to specific packaging types and corporate needs is essential. Preparing internal teams and governance structures for effective communication and project coordination is vital for seamless adaptation.
Is there any correlation between the PPWR and corporate responsibility or sustainability?
The PPWR presents more than just regulatory challenges; it offers an opportunity to update corporate packaging strategies. By incorporating the goal of transitioning to reusable packaging, companies can align with the growing availability of circular and sustainable packaging options, enhancing cost competitiveness and reducing scope 3 emissions.
What challenges and opportunities can we expect for packaging producers?
For packaging producers, the regulation sparks innovation in design and manufacturing, promoting the optimisation of reusability in their products. Pioneering reusable packaging solutions will position them favorably in the market, as product manufacturers and retailers are compelled to embrace reusable packaging to meet the regulation's requirements.
Packaging recyclability also presents a renewed opportunity for innovation, but companies must account for the varying recycling capacities in different Member States. While the precise rules for the calculation of recycled content targets will be clarified in 2026, it's known that packaging failing to meet these targets cannot enter the EU market after January 1, 2030, emphasising the need for immediate action.
Verification of recycled content targets, engaging with suppliers, and ensuring the right secondary material sources are vital for packaging manufacturers aiming to comply. Establishing strong supplier relations is critical, particularly for applications like food contact packaging where recycled content is limited.
What about non-producers?
Businesses, especially in e-commerce, must assess their product and packaging portfolio, paying attention to empty space ratios and eliminating features that exaggerate product volume. Non-compliance will necessitate a strategic overhaul, from go-to-market strategies to the adjustment of sales and transport packaging.
European elections 2024: predictions and implications for European businesses
Between 6 and 9 June 2024, citizens across the continent will exercise their democratic rights to shape the future of the European Union. The European Parliament elections will be a significant moment as the new Members of the European Parliament (now 705 but expected to grow to 720 after the elections) will play a crucial role in formulating policies, legislation, and the overall direction of the European Union for the coming years, or at least until their mandate ends in 2029.
READ ARTICLE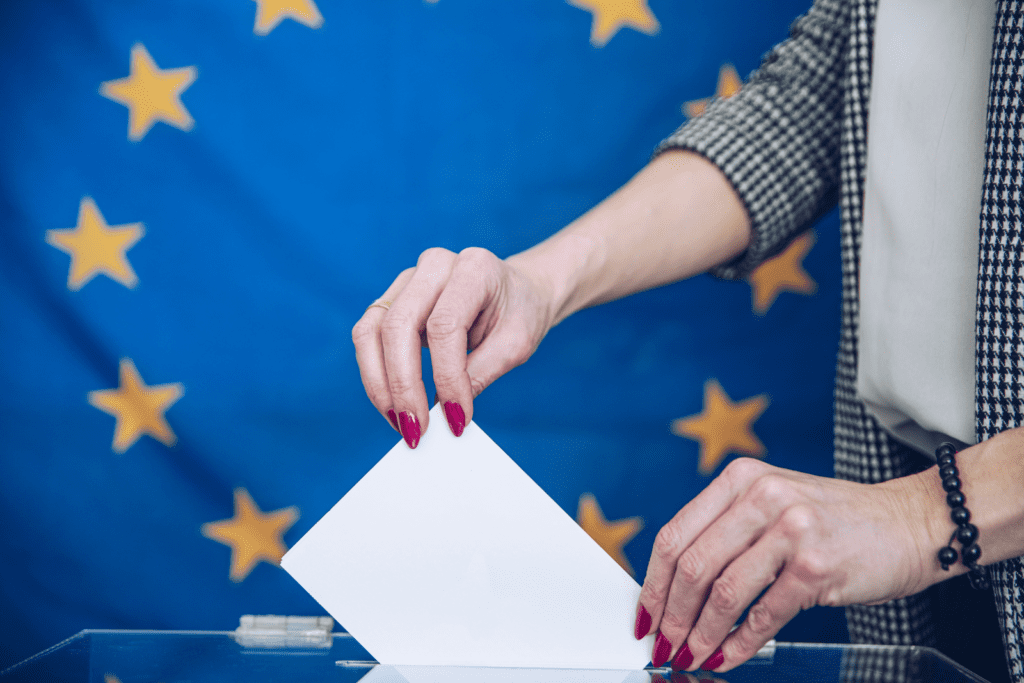 Where can you run into our team?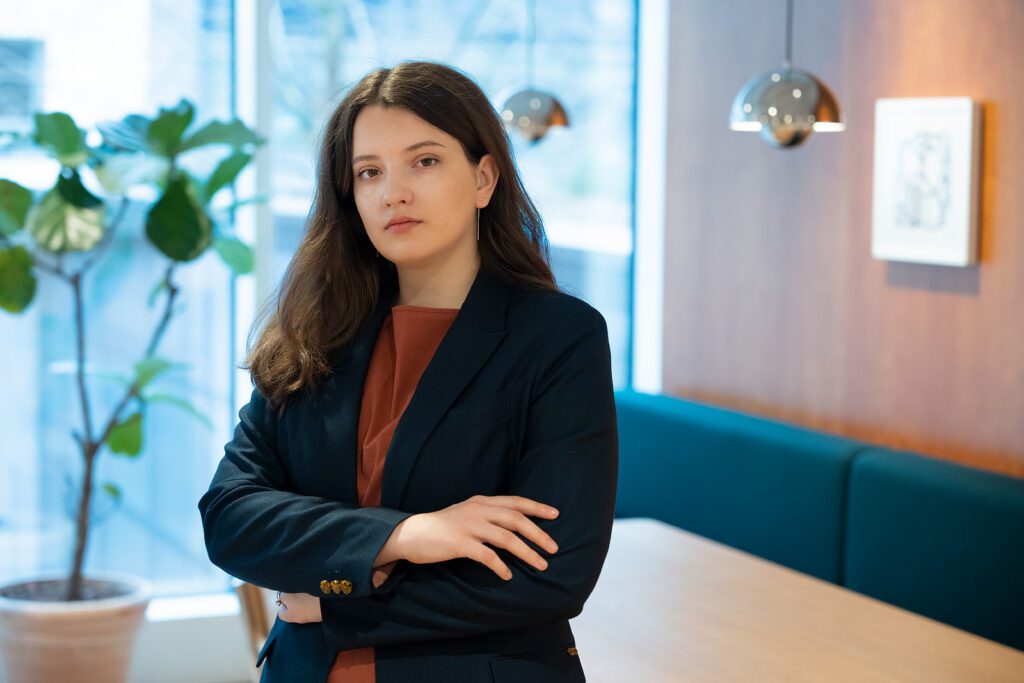 Eliza Druta
Hi, my name is Eliza and I am curating this newsletter to bring Brussels' main sustainability insights to your inbox, every month. Do not hesitate to reach out should you need more information on the newsletter's content or if you have suggestions for our next editions.
Contact